The Google doodle that you see today is dedicated to the person who created a system to teach sign language to the deaf people. Yes, you guess it right. He is Charles-Michel de l'Épée, and people know him as the "father of the deaf". On his 306th birth anniversary, Google dedicated an animated doodle to him.
Google dedicates an animation doodle for Michel de l'Épée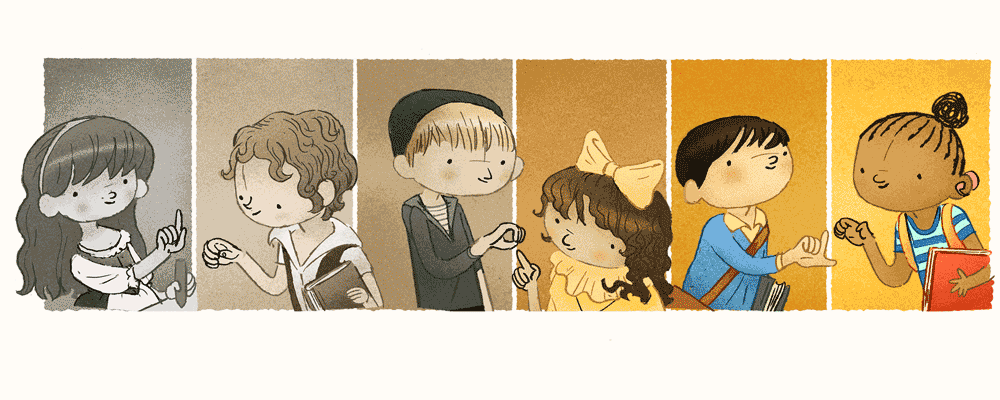 Charles-Michel de l'Épée was born in 1712 in an aristocratic family in Versailles, France. He dedicated his life to philanthropic education. But what inspired Épée to create sign language for hearing impaired people?

Once he met with two deaf girls in slums of Paris. The girls were using signs for communicating with each other. That is when he thought that deaf people also understand language and are capable of communication. And so he found interest in sign language. He then decided to develop a system of instruction of the French language as well as a religion for the deaf.
ALSO, READ|148th Birthday of Legendary Filmmaker Dadasaheb Phalke
School for Deaf
In the 1760s, his school Nationale des Sourds-Muets à Paris became the world's first free school for the deaf.
Épée died in 1789, and people kept his tomb in the Church of Saint Roch in Paris.
Two years after his death, France's National Assembly recognised him as a "Benefactor of Humanity". The Assembly declared that deaf people had rights according to the Declaration of the Rights of Man and the Citizen.
ALSO, READ|Today's Google Doodle- 115th Birth Anniversary of Kamaladevi
Get real time update about this post categories directly on your device, subscribe now.