Going through a breakup is the worst experiences one can have in his life. Even if you are the one initiating the split and aren't the one getting dumped, it's still pretty rough — and getting over the relationship isn't easy. It often feels as if there's nothing you can do to make yourself feel better. But before you become a Devdas by indulging yourself with drinks and resign yourself to never fall in love again, we have a solution. All you really need is a nice, long movie marathon. We promise the movies will help you to overcome the pain of your break up.
Here are 20 movies that'll certainly comfort you to sail through a breakup:
Pyar Ka Punchnama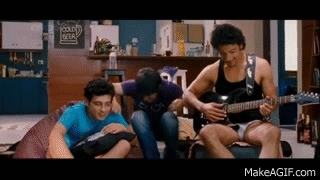 This movie shows how 3 bachelors find their love and how their love stories have twists and turns. The movie is a total laugh riot and will make you ROFL no matter how sad you are.
500 Days Of Summer
Tom meets Summer and falls in love with her. But Summer doesn't believe in love. However, with the passing of time, they fall for each other. Tom who is a hapless greeting card copywriter and hopeless romantic, is heartbroken when his girlfriend Summer dumps him. But the break up ultimately lead him to finally rediscover his true passions in life.
ALSO READ|Can't stop watching these Hollywood movies again and again.
Cocktail
The movie shows that it is not necessary that you always end up with someone you truly love. Cocktail revolves around three persons Gautam Khanna, Veronica D'Costa and Meera Gupta.
Queen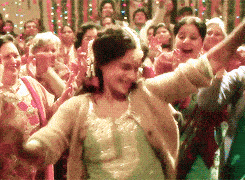 A small town girl Rani played by Kangana Ranaut goes for her honeymoon to Paris and Amsterdam alone after her fiance dumps her. This movie tells you that you do not need a partner to be happy in life.
ALSO READ|7 Bollywood Movies on sibling rivalry and revelry relationship
Eternal Sunshine of the Spotless Mind
Joel discovers that his ex-girlfriend Clementine has undergone a psychiatrist's experimental procedure in which all of her memory of Joel is removed. Out of frustration, Joel also undergoes the procedure as well to erase the memories of his girlfriend. However, once the process starts, Joel realizes that he doesn't want to forget Clementine.
Zindagi Na Milegi Dobara
Hrithik Roshan neglects his relationship for a successful career and his girlfriend eventually breaks up with him. This movie begins with three friends coming together with their personal problems. Initially they do not open up to each other about their problems, however, finally, they do and find all the clarity they needed.
Raanjhanaa
Kundan, the son of a Hindu pundit, who stays with his family in Banaras. He discovers that his childhood love Zoya falls in love a muslim boy Akram and wants to marry him. However, he constantly tries to win her heart. The movie takes a major turn when Kundan's mistake takes Akram's life. This incident leaves Kundan guilty and lost. Eventually, he faces her again, but this time as a victim of love, time and her anger.
Silver Linings Playbook
This is the story of two people who are suffering from depression. Pat Solatano who loses his wife and job, is spending time in a mental institution. When Pat is released into his parents' care, he wants to rebuild his life, and that includes getting his wife back. However, things get complicated when Pat meets Tiffany. Tiffany offers to help Pat to reconnect with his wife if he will do something for her in exchange. Eventually, they fall in love with each other when they have lost all hope.
Jab We Met
Aditya, a heartbroken tycoon, runs away after his life falls apart, on both professional and personal fronts. His life changes when he comes to meet with high–spirited girl Geet. And that's when he learns to live his life to the fullest. This movie shows two people who are dealing with their respective heartbreaks and finally find solace in each other.
ALSO READ|5 Bollywood movies which show perfect relationship exists only in Utopia
High Fidelity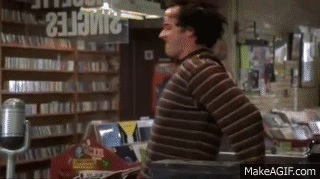 Rob Gordon, who is a record store owner, tries hard to understand why he is unlucky in relationships. He makes all effort to get back with his ex- girlfriend Laura, but it all goes in vain.
Dil Chahta Hai
The story revolves around three friends – Akash (Aamir Khan), Sameer (Saif Ali Khan) and Siddharth (Akshaye Khanna). Each has one main characteristic that drives them through the story. Whether it is Aamir Khan's fight to win over Priety Zinta, Saif Ali Khan's struggles with his girlfriends or Akshay Khanna's bond with Dimple Kapadia, the film has all the answer to every love problem.
Eat Pray Love
The story revolves around Liz Gilbert who thought that she has everything she wanted in life: a sweet home, a lovely husband and a successful career. Yet like so many others, she found herself confused. Newly divorced and at a crossroads, Gilbert steps out of her comfort zone. Liz begins her quest for self-discovery that takes her to Italy, India and Bali. The story shows how one can find happiness within herself instead of depending on others.
ALSO READ|Clash of Movies! Salman Khan's Dabaang 3 to clash with Super 30 and Manikarnika
Beaches
Sometimes, during a break-up, you just need to cry a lot. You want to get rid your body of bad toxins and negative emotions. Beaches is a melodramatic movie about a decades-long friendship. The movie shows how friends help you to forget your heartbreak and feel you better.
Ek Main Aur Ekk Tu
This is one movie where the lead actors end up living happily ever after, but separately. The movie revolves around Rahul and Riana. When Rahul loses his job in Las Vegas around Christmas, he is compelled to visit a psychotherapist where he meets Riana Braganza who has recently broken up with her boyfriend. Riana and Rahul indulge in drinking and the next morning, they discover that during their drunken spree last night, they got married. They decide to annul the marriage ASAP. But Riana leaves Rahul saying that she never considered him anything more than a friend. In the path of discovering this, Imran finds himself leading a happier life.
Girls Trip
Another movie which shows how friends help you to recover from your break up. In this movie four female friends Ryan, Sasha, Lisa and Dina travel to New Orleans and rediscover their wild side by doing enough dancing, drinking, and romancing and they enjoy life to the fullest.
ALSO READ|6 blockbuster movies which were rejectd by Salman Khan. Poor Dabaang Khan!
Begin Again
Gretta is a budding songwriter who finds herself alone after her boyfriend Dave cheats on her. Her life gains purpose when a record label executive notices her talent and she finds her recognition in the process.
Ye Jawaani Hai Deewani
'Ye Jawaani Hai Deewani' makes you feel liberated and free and it will give you the 'I believe in my dreams' sensation which is indescribably beautiful. The movie shows how chasing your dreams is important, but what you leave behind is something that you might never get back. It will teach you that one heartbreak is not something that will just stop your life. Smile and just Move On!
ALSO READ|Life is nothing without friends: These Bollywood films will give you Friendship goals
Dev D
'Dev D' is the perfect film to watch after a break-up. Dev's life gets pretty messy post his break-up. Watch the amazing performance of Abhay Deol and fall in love with the man himself. And also learn what not to do about life after a break-up.
Dear Zindagi
This film shows how a heart broken girl finds a happy life after she had a conversation with Shahrukh Khan. Go for this movie if you are in need of some serious peace of mind.
Love Aaj Kal
'Love Aaj Kal' is a modern film where a career-oriented couple parts ways to pursue their different choices. However, destiny throws them back together.
So, the above films will surely help you to overcome your break up. Grab your favourite food along with your best friends and dive into these films. Don't lose hope because you deserve better!!
ALSO READ|Jai hind!!! A Patriotic film on independence day is a must.Here's top 10 patriotic films